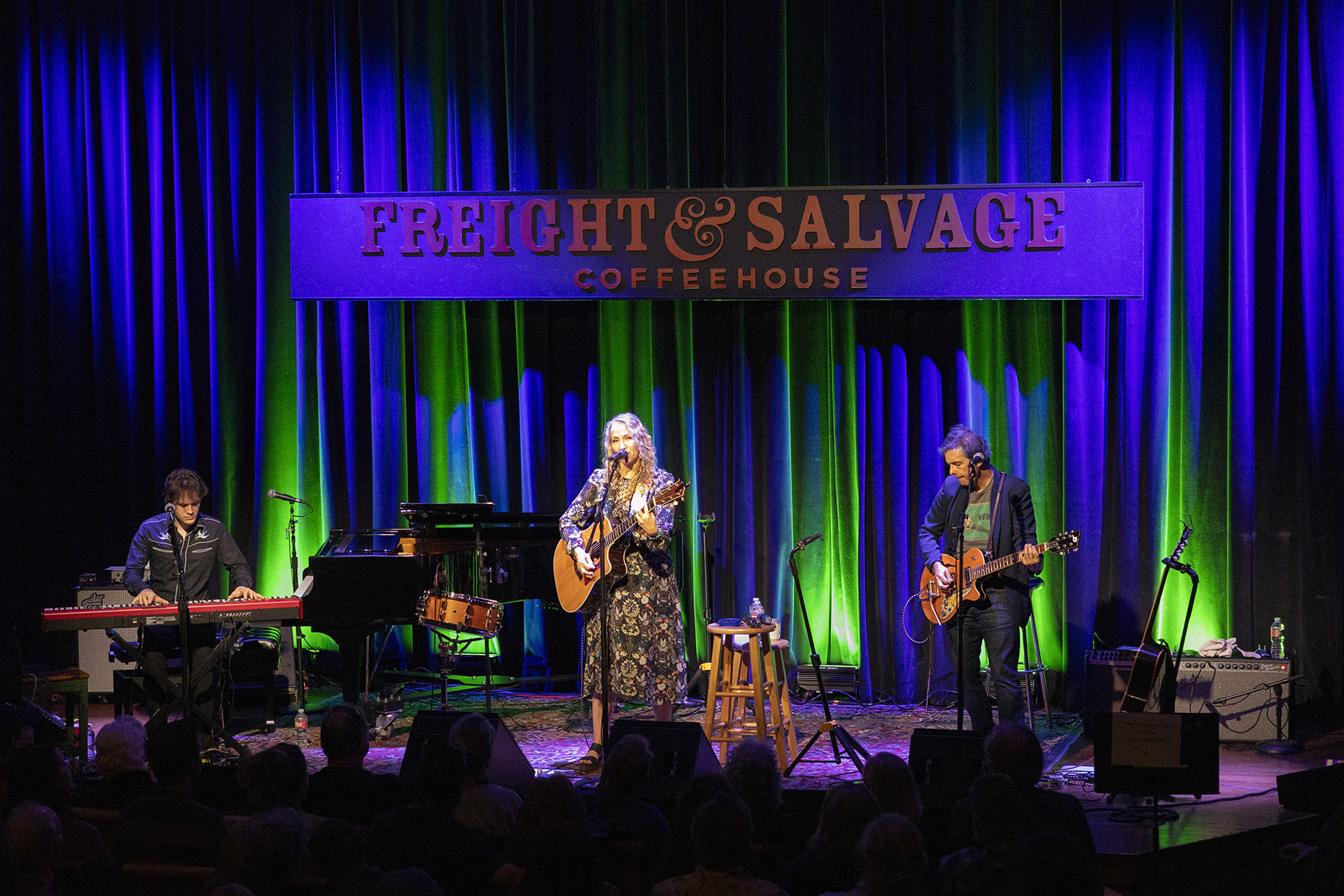 Joan Osborne
Photos and Review by Jennie Book
@jenniebookphotography
7-time Grammy award winner Joan Osborne took the stage at Freight and Salvage in Berkeley on November 14th in front of a sold out crowd alongside her two bandmates, guitarist Jack Petruzzelli and keyboardist Will Bryant. With no opening band and an 8pm start time, the older Berkeley crowd was enthusiastic but seated, riveted but from the neighborhood instead of fans from Lilith Fair in the 90s. But the beauty of Joan Osborne is that even a random person in off the street hearing her for the first time would get to experience a great evening of live music.
The 14-song set was packed with old and new favorites, and in between songs Joan talked to the crowd and told some stories, which combined with the bowl design of the venue and the 490-seat capacity made for an intimate evening.
Some song highlights were "I Should've Danced More," which started the show, and then Joan telling the story of how the song "Nobody Owns You" from her newest album Nobody Owns You (September 2023) was written for her teenage daughter, and how raising teenage girls is no joke, and then performing the song which brought up a tear or two from those in the crowd who related.
Before performing "Pensacola" she talked about how the song hadn't been in her live rotation for 15 years, but a man had begged her to do it via social media and so the band reworked it into a more jazzy number than the version on Relish and added it to their repertoire. Armed with this information I will now be sending Joan a DM to please squeeze "Right Hand Man" into future shows.
Later in the set Joan asked if any Dead fans were in the crowd, and Berkeley being Berkeley half the hands in the crowd shot up and thus "Stella Blue" was played to much delight. Also in the set were radio favorites "One of Us" and "St. Teresa," which is still a masterclass of a pop song.
Joan Osborne and band are on the road through March 2024 at small venues across the US, and up to date information can be found at www.joanosborne.com.