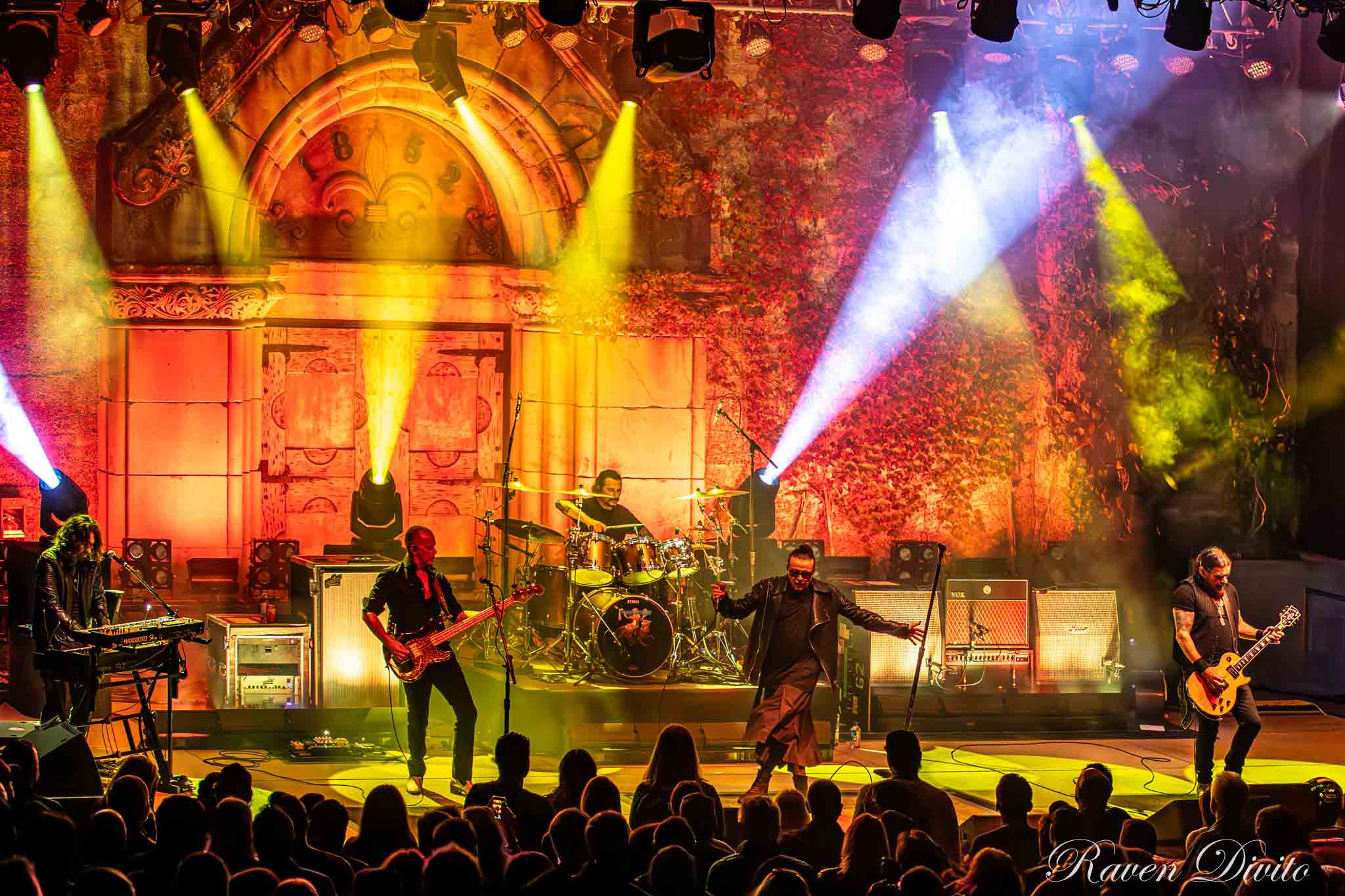 The Cult
Photos and review by Raven Divito
@rockinshots
The iconic British goth/rock band The Cult performed at the Mountain Winery in Saratoga, CA on October 17th in front of an excited crowd in the winery's open-air bowl. The beautiful venue was packed with fans spanning generations to help The Cult celebrate the band's 40th anniversary and their 2022 release Under the Midnight Sun.
As the lights dimmed and the band came out to the cheers of the packed crowd, red light flooded lead singer Ian Astbury as he kicked into "Rise" to much fan delight. Next to him was Billy Duffy creating his musical magic on guitar, John Tempesta on drums, Charlie Jones on bass, and Mike Mangan on keyboards.
With 22 songs in the set, the band touched on tracks from albums Electric and Sonic Temple, with new material like songs "Mirror" and "Vendetta X" from Midnight Sun. Astbury's powerful and iconic voice flew through the night air, and Billy Duffy's high-octane guitar riffs bounced off the stone walls of the venue, filling the ears of everybody in attendance with the joy they went there to find.
Ian Astbury has a sincere connection with his fans – he loves them and they love him back, and he looked to be really enjoying playing in the open air at The Mountain Winery. It's also clear that he has deep camaraderie and a charismatic connection with his bandmates, with chemistry that decades of real familiarity, talent, and support brings to a band.
The band closed the first act with "She Sells Sanctuary," a giant crowd-pleaser, but couldn't get back to the bus that easily – the crowd demanded an encore so they came back for two more: "Peace Dog" and "Love Removal Machine."
Some special news for diehard Cult fans — Astbury will be playing a one-time show with his band Death Cult (pre-The Cult) at the Ace Hotel in Los Angeles on October 23. For more information, visit www.thecult.com for all up to date news.