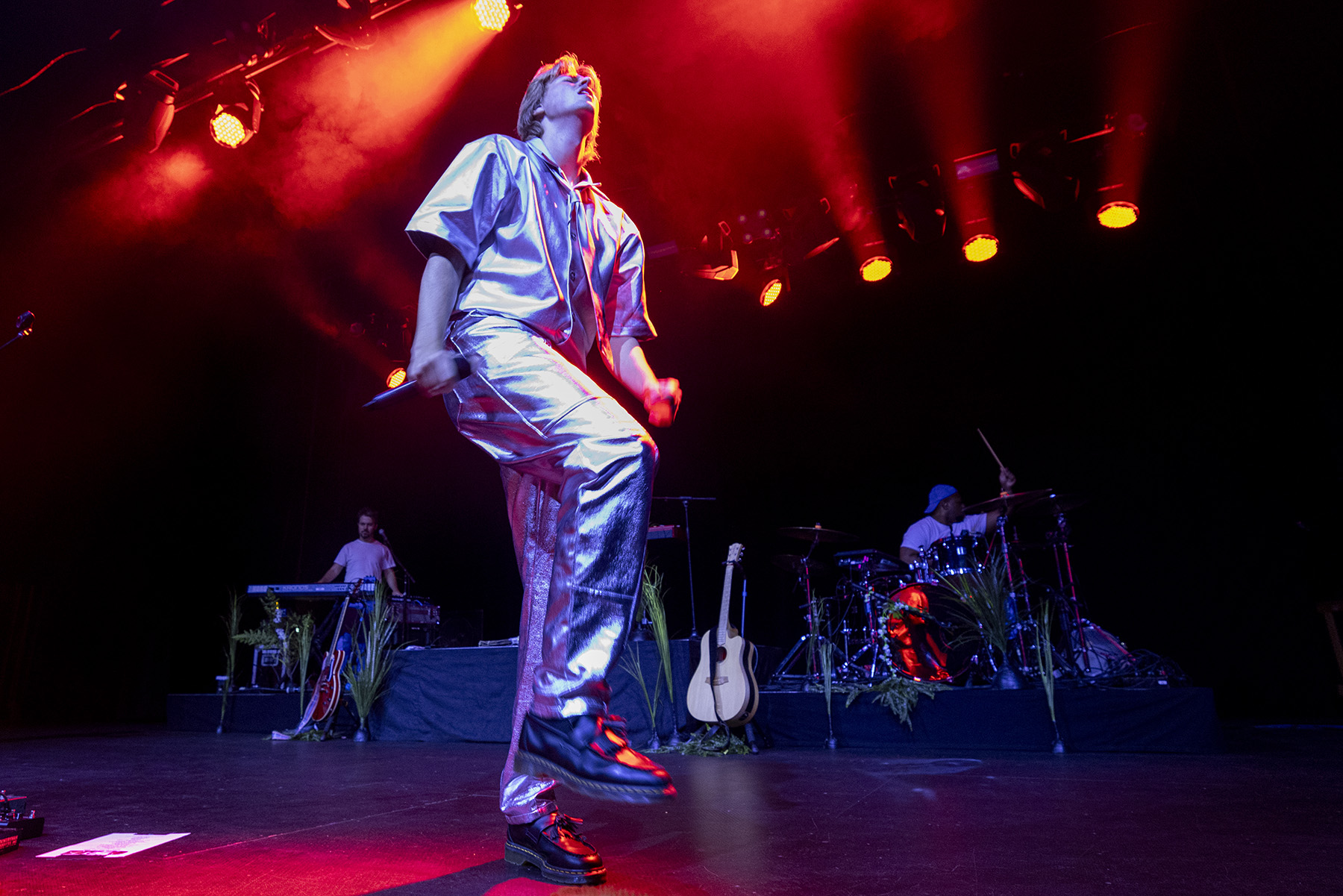 Ruel
Photos & review by Jennie Book
@jenniebookphotography
Ruel brought his 4th Wall Tour to the Warfield Theater on July 6th to a teeming crowd of majority teenager/twentysomethings who've been waiting since 2019 to see him live again in San Francisco.
Six-foot-five twenty-year old Ruel is swoony, and the kids smashed against the barricade let him know it by yelling lyrics, giving him bouquets of flowers, and handing up stuffed teddy bears. Ruel's been doing this since age fourteen when Elton John played his song "Don't Tell Me" on the radio and gave him high praise, so he has some practice with devoted fans.
Throughout his 17-song set, he played hits like "Painkiller," "Dazed & Confused," and "Younger," plus new tracks from 2023's 4th Wall album, and also threw in two half-song bonuses with Imogen Heap's "Hide & Seek" and his own "Hard Sometimes." The crowd was with him the whole time, jumping when he asked them to jump, cheering for his excellent bandmates and crew (wearing their blue crew boiler suits) when he introduced them, and having a fun evening of music and good times as they all mashed together and got sweaty watching their favorite performer sing his talented heart out on stage.
Ruel ended the US leg of his tour in Los Angeles on July 7th but continues internationally through the end of September. For more information check out oneruel.com for all the latest.